A New Podcast Made Just For YOU, Working People In Southwest Washington!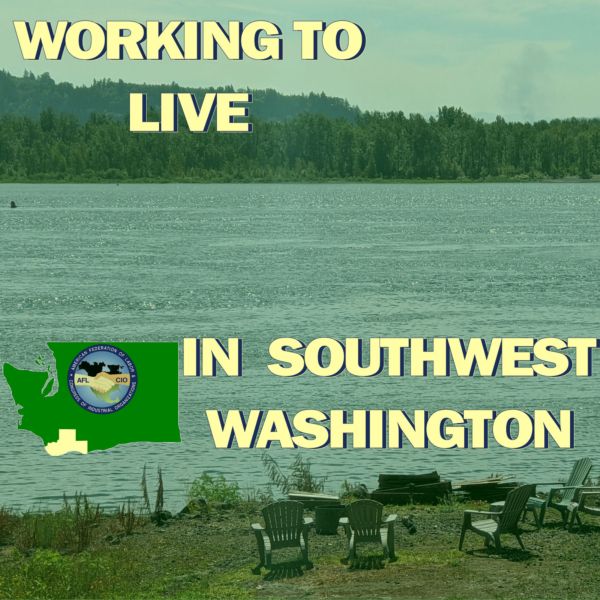 Guess what, working people in Southwest Washington - you're getting your very own podcast!
The Southwest Washington Central Labor Council is very proud to announce that our new podcast, Working to Live In Southwest Washington, will premiere this Labor Day weekend, on September 5th!
Find out more about the podcast and hear what hosts Shannon Myers and Harold Phillips have planned for it by visiting its home page here at SWWACLC.org (you'll find a link in the menu at the top of the page.) Now is also a great time to subscribe to Working to Live in Southwest Washington on your favorite platform including Apple Podcasts, Soundcloud, Spotify, Stitcher, TuneIn, and YouTube.
Shannon and Harold want to know what YOU want to hear about in YOUR podcast, working people in Southwest Washington - what do you love about life here in the "lower left corner of the Evergreen State?" What are the issues affecting your live and work here in our region? Who are the Labor leaders you think should be introduced to our community - and the world (remember, anyone anywhere can tune in and listen to this show!) Email us at podcast@swwaclc.org and let us know!
We're looking forward to some great conversations... be sure to subscribe today, and spread the world to your friends and neighbors!